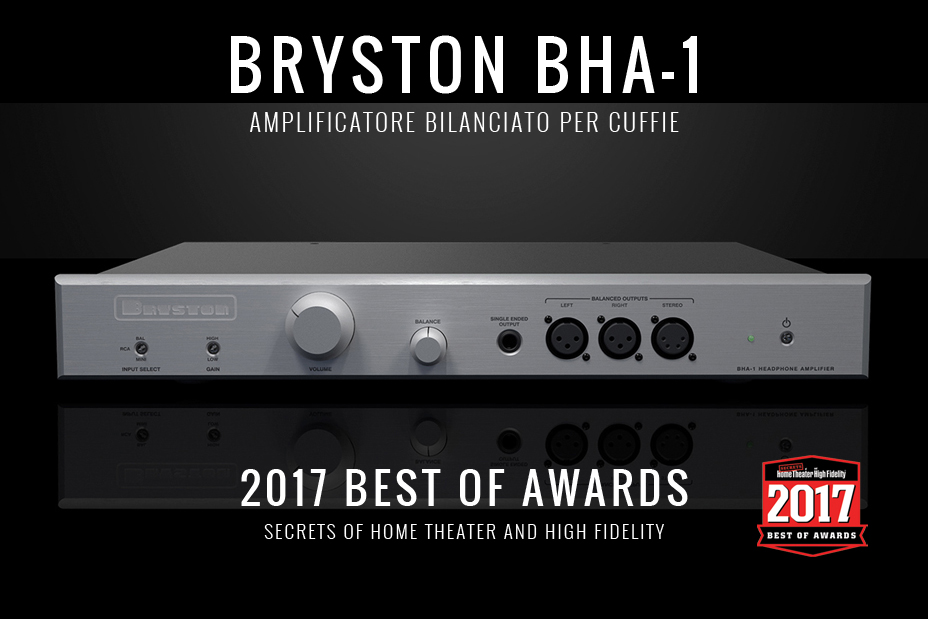 Bryston BHA-1 "Best of Awards 2017" (Secrets of Home Theater and High Fidelity)

L'amplificatore bilanciato per cuffie BHA-1 del costruttore Bryston si aggiudica il premio "Besto of Awards 2017" dalla testata Secrets of Home Theater and High Fidelity, con recensione firmata da Carlo Lo Raso.

"Il Bryston BHA-1 è un dispositivo di amplificazione per quegli altoparlanti che vi capita di indossare sulla testa. Ha una qualità sonora decisamente pulita e neutra ed è dotato di un'abbondanza di opzioni di alimentazione e connettività che permetterà di beneficiare dei meriti di praticamente qualunque cuffia. Se siete alla ricerca di un amplificatore top-class per cuffie e non avete bisogno di un DAC integrato, non potete davvero sbagliare scegliendo il BHA-1. Altamente consigliato."

» Bryston BHA-1 "Best of Awards 2017" (Secrets of Home Theater and High Fidelity, recensione in lingua inglese): Clicca qui

» Sito web ufficiale Secrets of Home Theater and High Fidelity: Clicca qui